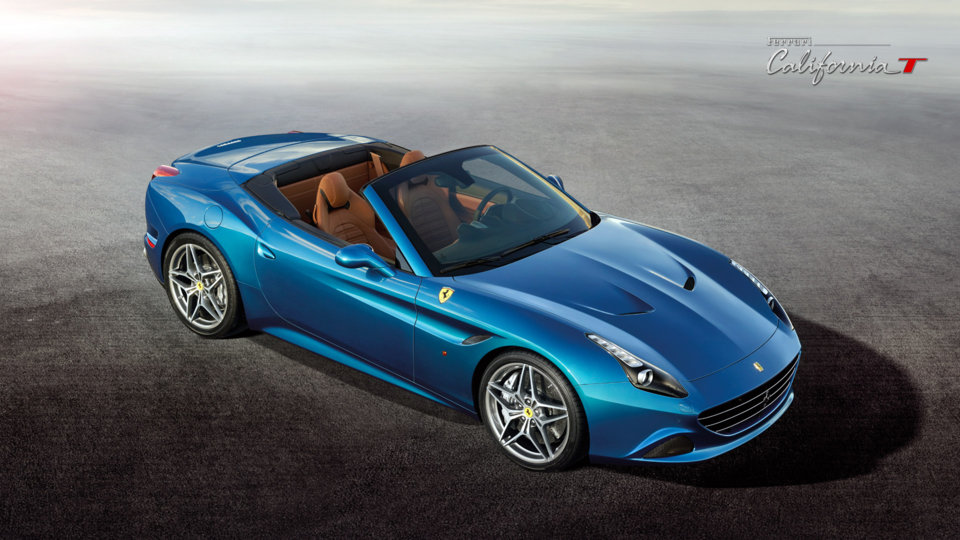 The California T is a perfect example of Ferrari's DNA: sporty, elegant and versatile. The completely new 8-cylinder turbo engine delivers blistering performance, combined with the elegance of classic Ferrari proportions and aerodynamic sleekness for heightened handling.  The retractable hard top effortlessly transforms from a coupe to spider, and in combination with the 2+ configuration make the California T supremely versatile for every day enjoyment.
At the heart of the California T is a superb engine, the 560 horsepower delivers a top speed of 196 mph, and sprints from 0-62 in amazing 3.6 seconds.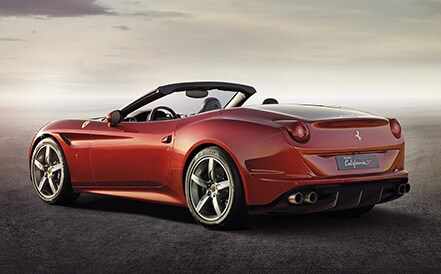 The California T is style in motion. The hardtop seamlessly retracts in only 14 seconds to morph from a coupe to spider. Every inch of the car exudes power, starting with the generous front grille to the sleek bonnet that integrates the headlights and two characteristic vents to cool the engine.  Front wing lines sweep aerodynamic elegance over the muscular rear flanks, which are inspired by the famous pontoon-fender stylings of the 250 Testa Rossa. The rear benefits from rigorous aerodynamic research resulting in a new triple-fence diffuser.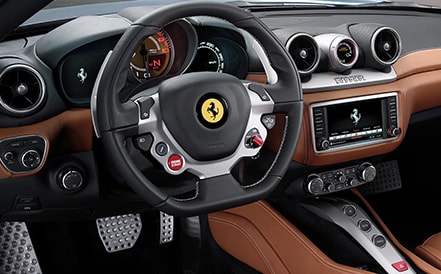 The cabin of the California T is a seamless melding of elegant, innovative and functional forms.  Prancing Horse comfort and craftsmanship are unmistakable, with every detail customizable to your own unique style. The cockpit is ergonomically designed with opulent wraparound leather seats, F1 paddle shifters on the steering wheel, and the Turbo Performance Engineer, is a touch sensitive digital display making most of the new engine's performance. The California T also has a new highly intuitive infotainment system designed for easy navigation and instant access to the other functionalities.




The California T is equipped with a completely new turbocharged V8 engine, and is the first ever vehicle with zero turbo lag. This engineering feat is achieved by cutting mass and inertia, and the use of F1 crankshaft and twin-scroll turbine technologies. The engine is mounted 40mm lower in the chassis to improve center of gravity. Both the chassis and body shell are made entirely from aluminum providing torsional rigidity and a lightweight solution increasing safety and performance. The result is an extra 70 horsepower, 49% more torque, all while reducing fuel consumption by 15%.