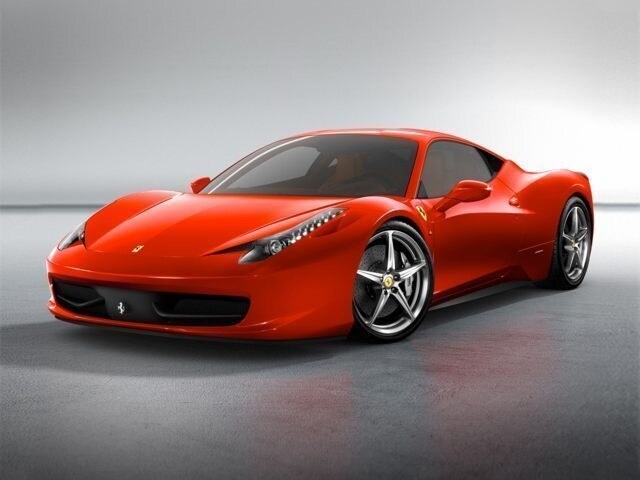 The Ferrari 458 Italia is in Stock at Ferrari of Central Florida
We at Ferrari of Central Florida could not be more excited to brag about the excellent Ferrari 458 Italia. Imagine yourself in a beautiful high-powered vehicle, with a sleek and stylish body. This sportscar is decked out with all the features you desire, boasting an incredible interior and absolutely excellently powerful ride. That could be you after you check out the Ferrari 458 Italia.
High Level Vehicle Overview
This beautiful model is a one of a kind sportscar that will allow you to fly around winding roads and give you the feeling that you're straight out of a James Bond movie. Long gone are the days of low performance and embarrassing amenities. The Ferrari 458 Italia boasts some of the most amazing power known to man. This incredible vehicle shows off from every angle with sharp lines along the body of the vehicle. A low to the ground hood allows absolute aerodynamics when reaching high speeds.
Several different versions of this incredible vehicle exist, each one more impressive than the last. With a low to the ground body that boasts a slim build, it's easy to get from point A to point B or even all the way to point Z without sacrificing an ounce of style. The only reaction people will have when they see you race down the highway in your Ferrari 458 Italia is a dropped jaw.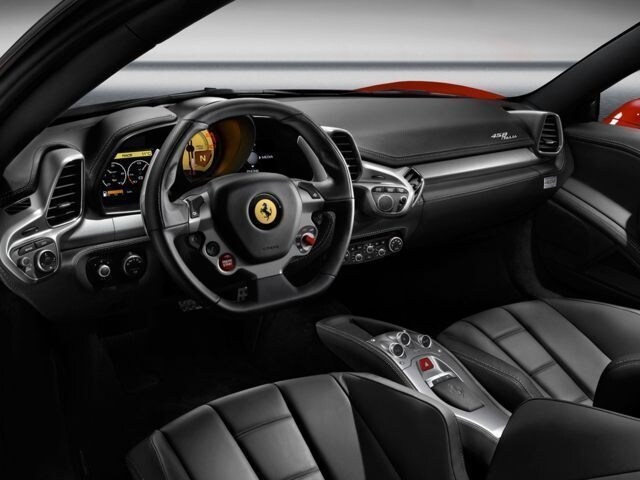 Standard Equipment
Depending on which Ferrari 458 Italia you choose to make your own, many different standard features are available for this unbelievable sportscar. We have several models in red that absolutely shimmer when the sunlight hits them. This classic Ferrari vibe is exactly what you might be looking for when it comes to driving in style. It features air conditioning, an excellent climate control system, and a duel zone electronic climate control system to make sure you and your passenger experience ultimate comfort during your drive. This excellent vehicle also boasts heated mirrors, to ensure safety, and a beautifully leather wrapped steering wheel. Concessions are never made when it comes to luxury.
Further on down the list of amazing standard features are a remote trunk lid and telescoping steering wheel. These also make your experience more than enjoyable. On top of this, the Ferrari 458 Italia features a tire pressure monitor, to help maintain the unmistakable excellence of this sportscar. Power equipment includes power mirrors, power steering and power windows, making your life even easier.
The interior of the Ferrari 458 Italia also features an inlaid stylish clock and a tachometer to make sure you have all the information all the time. The exterior of this beauty features rear fog lamps, a rear spoiler and a remote fuel door, further adding to the incredible technology of the Ferrari 458 Italia. Audio in this impressive sports car features AM/FM radio and an available aux input.
Impressive Safety Features
The Ferrari 458 Italia is not only a gorgeous vehicle that will leave you breathless, but it will keep you safe while you're reaching high speeds. God forbid you find yourself in an accident of any type, the Ferrari 458 Italia has several safety features that will keep you grounded and safe. One of our favorite features are the anti-lock brakes. These brakes are some of the best in the game and will be sure to slow you down from high speeds in an instant. Daytime running lights and an impressive drivers air bag all do an excellent job of protecting you in the event of a disaster. HID headlamps and intermittent wipers provide clear visuals, making sure the road in front of you is one thing you can always see.
We at Ferrari of Central Florida, located in Orlando, and just a short drive from Winter Park, Lake Mary and Windermere, FL, know how exciting it can be to own a beautiful Ferrari 458 Italia. Picture yourself, cruising around with ultimate peace of mind because of the great safety equipment that's got your back. Keyless entry allows you quick access to your next adventure in this great vehicle. Passenger air bags will allow you to drive this beauty without worry. A rear defogger easily clears up the back window for improved visibility and roll stability control will give you a higher safety level in the event of an intense accident. The security system works tirelessly to keep your vehicle in your hands, and not in the hands of others. Finally side airbags boast incredible cushion should you find yourself in an unprecedented situation.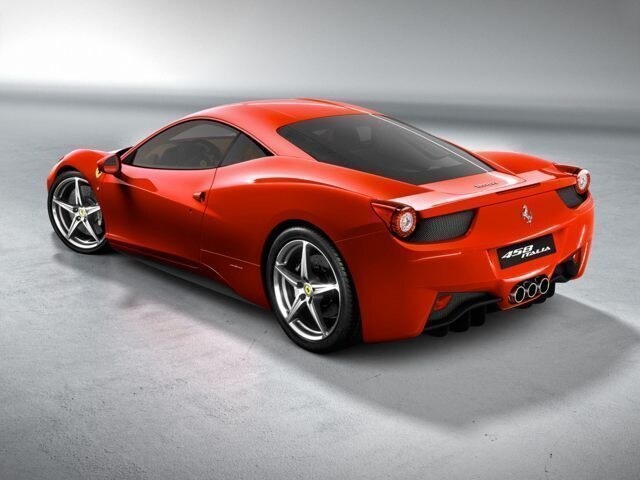 Performance
Now for the part you've all been waiting for: the performance features of the Ferrari 458 Italia. This absolutely stunning vehicle handles really well. On winding roads, the Ferrari 458 Italia absolutely crushes the turns and spins of the road. The speed with which this vehicle can travel is truly awe-inspiring. With a 4.5-liter, 8-cylander engine, this beauty has no lack of power. The suspension boasts a double wishbone design up front and a multi-link setup at the rear.
The brakes are absolutely excellent, which is expected in an impressive vehicle of this type. The Ferrari 458 Italia reaches 62 miles per hour in just 3.4 seconds, and the top speed reaches over 200 miles per hour. The brakes include a prefill function. The pistons in the calipers move the pads into the discs upon liftoff, allowing the delay in brakes being applied to be minimized.
Whether you're on the race track or just going for a Sunday drive, this sportscar is for you. Steering is always calculated and in the hands of the driver, and braking is always stiff and certain, allowing you to remain fully in control at all times. We could not more highly recommend the Ferrari 458 Italia. Handling is no problem, as this sportscar does exactly what you want it to do. No matter the environment, the high tech abilities and amazing configurations available for this vehicle are well beyond what any other luxury sportscar can give you.
We at Ferrari of Central Florida are very excited to have the Ferrari 458 Italia in our lineup. We welcome you to come in for a test drive of this absolutely beautiful vehicle, and to find out more about all the amazing specs and performance traits it has. We know that the moment you step foot in the Ferrari 458 Italia you won't have eyes for any other sportscar. This beauty is full of pure power and determination, and will truly allow you to break boundaries once you hit the open road.
We are very easy to locate in central Florida. Located in beautiful, sunny Orlando, makes it easy for you to reach us no matter where in the state you're traveling from. We welcome you to contact our financing department to walk through the very easy process of financing your luxury Ferrari 458 Italia. Our financing department holds very generous hours so that we can easily be fit into your relentlessly busy lifestyle. On top of that, we are eager to walk you through the car buying process with us. We know that once you see, drive, and experience the Ferrari 458 Italia, all other sportscars won't have a chance.