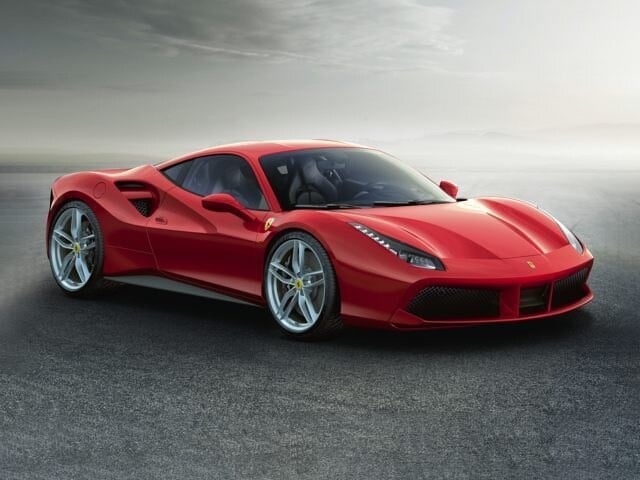 Find & Finance Your Next Ferrari 488 GTB here at Ferrari of Central Florida!
Here at Ferrari of Central Florida, we're passionate about providing exotic car enthusiasts and sports car seekers in and around Winter Garden and Windermere with the perfect assortment of new and pre-owned vehicles. Our inventory has something in-stock that's right for everyone, you included. While you may prefer purchasing something new, for its untapped capability and modern features, if you're thinking instead of purchasing pre-owned, we're also happy to help!
Buying pre-owned from us here at Ferrari of Central Florida can be a great idea because a majority of our used exotic and luxury vehicles are sold when they're just a year or two old with low mileage on the odometer. That includes, of course, our selection of pre-owned Ferrari 488 GTB coupes, which provide uniquely refined style, rarefied performance capability, and imposing handling.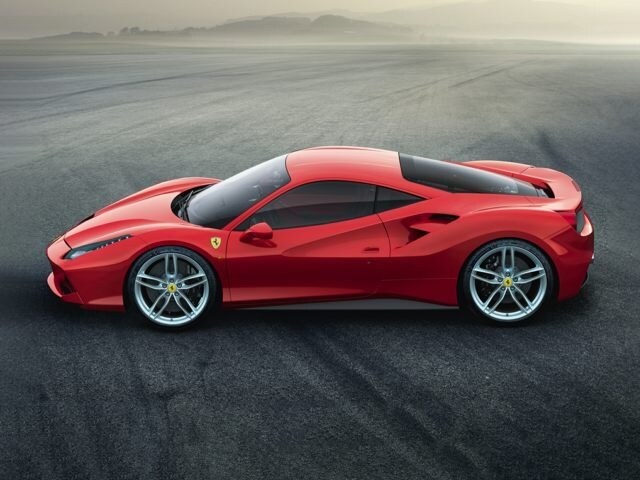 Standard Equipment
The Ferrari 488 GTB is not just a car. It's a distinguished super car. Descended from the iconic Ferrari 308 GTB, the new Ferrari 488 GTB offers some of the most exhilarating driving potential you're likely to ever experience around Orlando. That's just as true if you purchase a pre-owned Ferrari 488 GTB as if you purchase a new Ferrari 488 GTB.
Our selection of used Ferrari 488 GTB coupes provides a range of luxuries and performance-oriented features that make every drive more engaging. From a standard V8 powertrain that provides a roughly 3.0-second 0-62 mph sprint time to an approximate 3,250 pound curb weight to a 20-inch alloy wheels and a driver-focused interior rich with leather, carbon fiber and plenty of soft-touch surfaces, the Ferrari 488 GTB is designed to impress and to perform.
Style
Maybe you'll know it's a Ferrari by the way it sounds driving down the roads of Orlando. But the Ferrari 488 GTB also offers an unmistakable physical presence, helping you make a grand entrance wherever you go. The exterior is crafted with Ferrari's rich design heritage in mind, with certain design elements harkening back to classic Ferrari models. The air intake scallop in the front fascia, for instance, recalls that of the vintage Ferrari 308 GTB. Still, the 488 GTB is truly unique, providing an athletic presence unlike any other exotic car on the roads of Orlando thanks to its sculptural flanks and its unique, upturned LED headlights. Inside the 488 GTB, the aesthetic provides both superior function and pleasing form. Not only is the 488 GTB rich in amenities as you'd expect a vehicle of its caliber and prestige to be, but it also offers simple, straightforward and elegant controls that help you focus more on the road ahead and less on adjusting settings.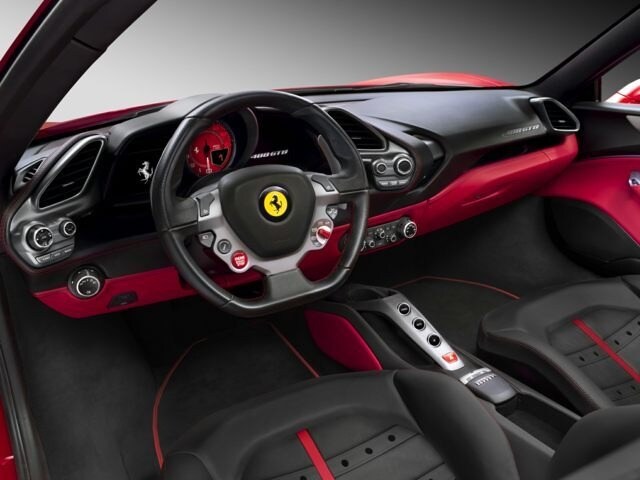 Technology & Infotainment Features
The Ferrari 488 GTB is well-appointed with the kind of technology you want to keep you better-connected at all times. Infotainment amenities you're likely to find equipped in any one of our pre-owned 488 GTB models include everything from a disc-changer for your favorite old CDs to Apple CarPlay™ smartphone integration to let you stream your favorite music on-the-go. Satellite navigation is also an amenity you'll appreciate, as is the 488 GTB's functional steering wheel, replete with infotainment setting controls and paddle shifters.
Luxury Amenities
The Ferrari 488 GTB is made to be a performance machine. It's made to excel on the track or on the streets. Accordingly, its interior is designed to provide optimal weight-savings and athletic prowess. Well-bolstered sport seats provide balanced comfort on straight-line runs and curving backroads alike. Still, despite its performance ability, the 488 GTB also offers plenty of luxury and convenience features to keep you comfortable. From a leather-wrapped steering wheel to premium sound to dual power seats, our used 488 GTB models offer plenty of luxuries and conveniences. Automatic headlights, power mirrors and keyless ignition add even more appeal.
Safety Features
The Ferrari 488 GTB has been engineered to provide impressive performance. And with great performance comes great responsibility – the responsibility to keep all occupants safe. That's why this Ferrari exotic car offers a wide range of standard and available safety features. Rain-sensing windshield wipers, for instance, wick away the downpour while driving without your having to lift a finger. Advanced high-strength body structure and a suite of airbags keep you cradled in the event of an accident. A suite of features & technologies including stability control and anti-lock brakes help you maintain traction and grip before an accident occurs. All told, the Ferrari 488 GTB offers as safe a drive as an exhilarating one.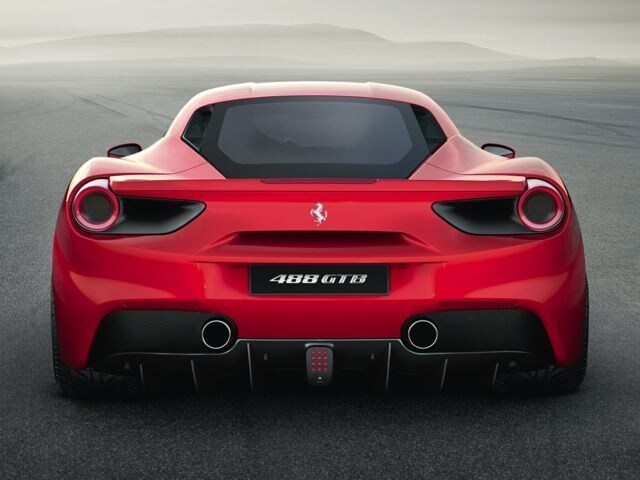 Performance
Surely, you're not purchasing a Ferrari because you want a vehicle that provides the best fuel economy, or the most practical space for cargo. You're not purchasing a Ferrari because you want a vehicle that will hold the road well while off-roading. No. You're purchasing a Ferrari because you want a supremely capable vehicle. You want a vehicle with unmatched acceleration abilities. You want a vehicle that's comfortable carving up curving roads. You also, no doubt, want a vehicle that accelerates briskly, brakes adeptly, and travels quickly. With its 205 mph max speed, its 41.5% - 58.5% front - rear weight ratio, its 3.0-second 0-62 mph time and more, the Ferrari 488 GTB is such a vehicle.
Contact Us With Questions or Visit Us to Take a Test-Drive
Ready to learn more about the Ferrari 488 GTB and its exclusive benefits and capabilities? Don't hesitate to reach out to us today here at Ferrari of Central Florida, where we look forward to helping you find the perfect Ferrari for your unique needs! Want to take a test-drive around in one of our currently in-stock pre-owned Ferrari 488 GTB sports cars? We'd be happy to help make that happen! You're welcome to contact us online or by phone – whichever is easier – with any of your questions. When you'd like to visit our new & used Ferrari dealership in-person, you'll find us conveniently located at 525 South Lake Destiny Drive in Orlando, Florida.