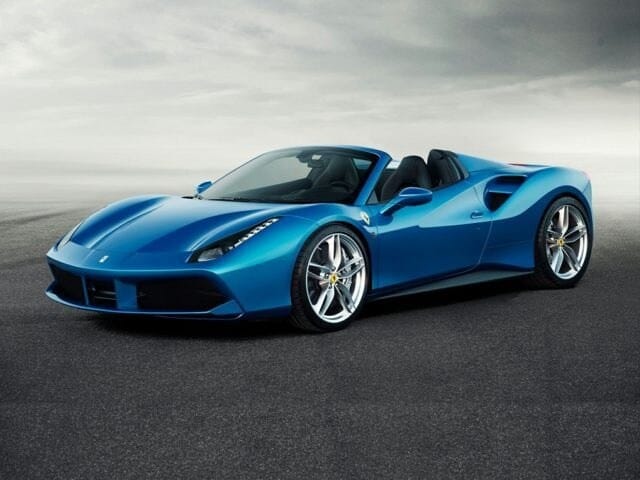 Add to Your Collection with Ferrari of Central Florida
With the addition of the Ferrari 488 Spider, your collection will be far more exciting. This absolute beauty of a sports car is more than just a performance machine. It's a life style. The Ferrari 488 Spider boasts pure beauty and strength in every scenario. Orlando folks and beyond will want to see this sleek body in action. We welcome you to visit us with any questions you may have about adding the esteemed Ferrari 488 Spider to your collection of impressive vehicles.
High Level Overview of the Ferrari 488 Spider
We know the best part about going somewhere can sometimes be the drive itself. And with the Ferrari 488 Spider, there's no doubt about that. This vehicle destroys the competition with sheer power and impressive style. You'll experience nothing shy of complete pleasure when you hop into the driver's seat of this gorgeous Ferrari creation. An open top V8 sports car, there's certainly no lack of power, and no lack of excitement.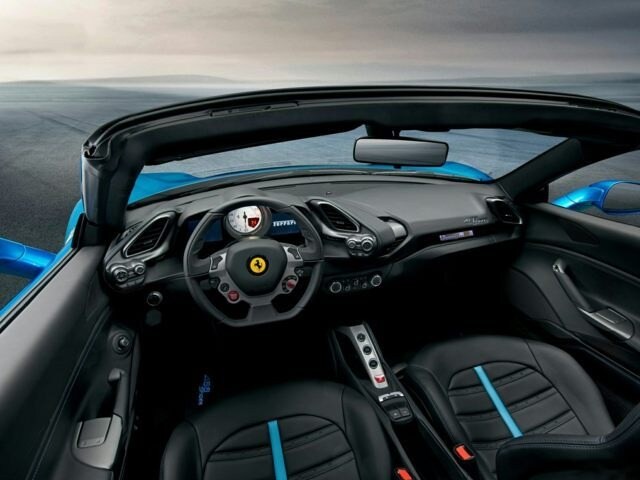 What Can It Do?
Almost anything. We aren't playing games. The Ferrari 488 Spider boasts a powerful 3902cc turbo-charged V8 engine to propel you through the winding roads of the scenic Everglades. This engine is pure innovation and fully supports the chiseled body of the Ferrari 488 Spider in its quest to cut through air resistance. You'll be forced to stop at nothing when it comes to driving your new addition. This engine is teeming with relentless power due to its excellent design.
Reaching 100 per hour is second nature to the Ferrari 488 Spider. This vision reaches that speed in a minuscule 3 seconds. In the average time it takes a human to sneeze, you can reach incredible speeds and unrelenting excitement. This impressive performance is all thanks to the Variable Torque Management system. This system ensures progressive torque delivery in the higher gears, allowing you to maintain complete control while enjoying endless speed.
Most impressively, this Ferrari is for any drive. With ultimate ease any driver can enjoy the full benefits that the Ferrari 488 Spider has to offer. Bringing new definition to "sports car" the Ferrari 488 Spider brags a superior mechanical setup that works seamlessly with the vehicles electronic systems. With Side Slip Control 2, you'll be able to maintain the most amount of control possible while allowing this beauty to do what it was built to do.
The Ferrari 488 Spider also brags an aerodynamic underbody that fully incorporates Vortex Generators. This impressive build allows for acceleration while still reducing pressure. These aerodynamic aspects help you to take advantage of the air that flows underneath the vehicle. The front of the car is a central Aero Pillar that manages the powerful air flow that slams the front of the car. This Aero Pillar does an immaculate job of redistributing air to allow faster, smoother travel. With the Ferrari 488 Spider you'll be able to take advantage of speed and freedom.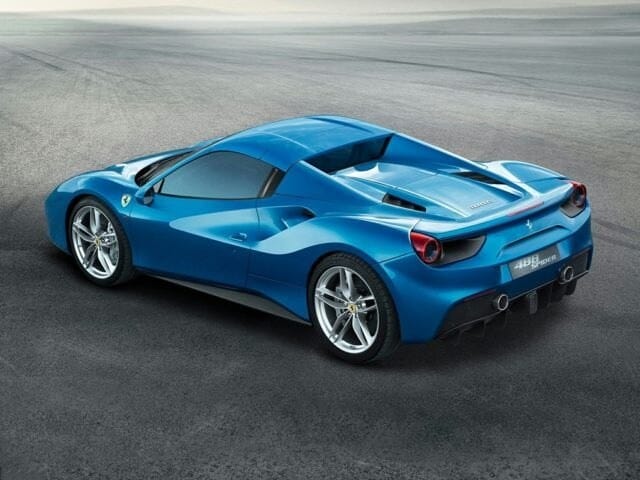 Standard Features Do Nothing but Impress
We all wonder what comes standard when buying a pre-owned luxury sports car. Thankfully you've chosen the Ferrari 488 Spider. This handsome model is dripping with excellent amenities. The Drop Top roof is one of the most innovative features this alluring vehicle boasts. The rigid hard top roof is one of the characteristics the Ferrari 488 Spider couldn't live without. So, they built it into the innovative design, allowing you to enjoy endless style whether you're choosing to drive exposed or not. In car comfort is never sacrificed in the Ferrari 488 Spider.
The Ferrari 488 Spider boasts the impressively unconventional mid-rear engine placement, allowing you total comfort and performance. The exterior of this creation boasts bold chiseled lines on top of a sporty build. This gorgeous build isn't just for style; aerodynamic requirements provide a huge part in the shape of this unique body. With impressive aerodynamics, this sports car can cut through air resistance like a hot knife through butter. With the unique engine placement, the front of the car oozes with precision, power and speed. The rear of the vehicle creates a sense of strength by displaying flanks with side air intakes for the intercoolers.
The interior is just as mouthwatering. Designed to be both functional and comfortable, you'll enjoy every ride you take in this fantastic sports car. The cockpit is decorated with necessary controls, though none too prominent to get in your way. Tradition is not lost in this aesthetically pleasing cockpit. It features racing style seats that effortlessly hug the human form and have headrests fixed in place. Upgraded door panels brag ultimate comfort and are soft to the touch. Clear separation between he dashboard and tunnel are prominent, as is expected in a quality vehicle of such prominence.
Technological advancements are easily located within the cockpit. Apple CarPlay is available to ensure full connectivity on ever adventure. The beauty of this vehicle is only enhanced by the addition of the right music. Furthermore, the Ferrari 488 Spider shows off with a new Sport infotainment system. This system features a display that is nestled comfortably within the driver's line of sight. With keyless start you'll be able to start or stop the vehicle simply by pressing a convenient button on the steering wheel.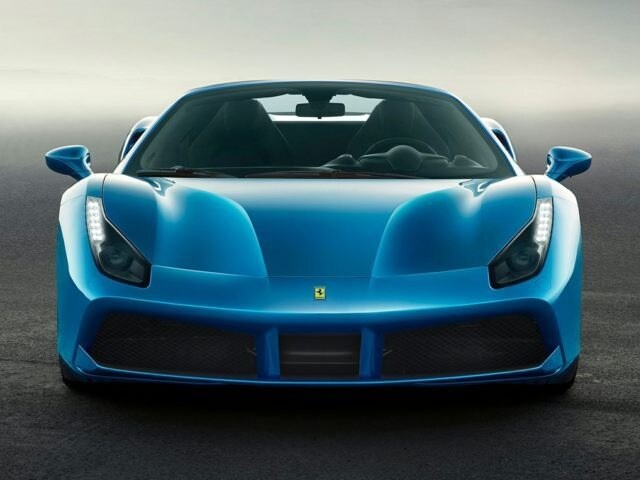 Safety Features
We'd love to talk all day about the performance of the Ferrari 488 Spider; there is a lot to say. However, the safety features of such a prominent addition to the Ferrari lineup are truly out of this world. Ensuring you get nothing but thrill and enjoyment out of this vehicle goes hand in hand with ensuring your safety while doing so. Because of this, the Ferrari 488 Spider features anti-lock brakes as well as stability control. Stability control allows the Ferrari 488 Spider to automatically sense when the handling limits have been exceeded. It then reduces engine power and/or applies brakes to prevent you from losing control.
Front impact airbags are also fully equipped on the Ferrari 488 Spider to prevent head injury during a frontal collision. With side impact air bags, your torso will gain protection if the vehicle suffers a crash impacting the side. Pretensioners automatically tighten seatbelts to ensure the passenger and driver are in an ideal seating arrangement should a crash happen. The vehicle's security system is able to anticipate or detect unwanted vehicle intrusion as well as an ignition disable device that will prevent the Ferrari 488 Spider from being started without the use of the original manufacturers key.
We at Ferrari of Central Florida, located just a stone's throw away from Winter Park and Windermere, are super excited to brag about the sheer power, beauty and grace that is the Ferrari 488 Spider. This feat of man is sure to add to your sports car collection in an undeniably positive fashion. With power unmatched by a long list of competitors, you'll know you've made the right choice to add a pre-owned Ferrari 488 Spider to your inventory. We welcome you to come in for a test drive of this relentlessly impressive vehicle and ask us any unanswered questions you may have. We know once you see her perform, you wont have eyes for any other sports car.