New Ferrari 812 GTS For Sale in Orlando, FL

The new Ferrari 812 GTS is a fast, agile, and undeniably attractive nod to the storied history of the world's premier luxury automaker. Learn more about the road ahead and schedule your test drive to the future today.
Just over fifty years removed from the debut of the 365 GTS4, Ferrari makes a return to the front-mounted V12 design that played such a pivotal role in the manufacturer's past. The 812 GTS is the convertible version of the popular 812 Superfast and boasts an exterior design with familiar DNA. The V12 is housed under a long and elegant hood flanked by LED headlights and centered by a front grille featuring a black apron and dramatic look. Muscular wheel arches cradle 20-inch forged wheels in a variety of finishes that are exclusive to this model. The entire rear of the 812 was redesigned for the GTS with two buttresses that stow the retractable hardtop roof mechanism.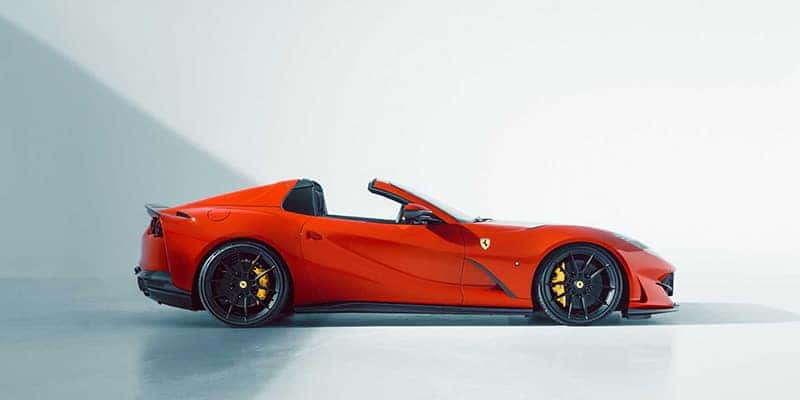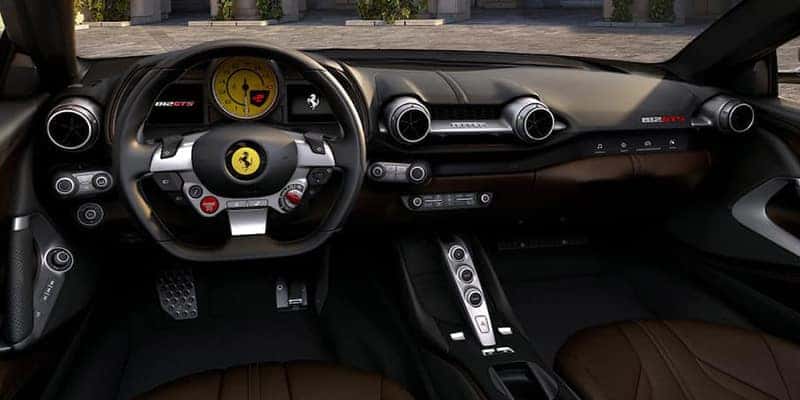 The 812 GTS provides luxury seating for two with a layout focused on ergonomics. Drivers enjoy an integrated navigation system, various intuitive voice-activated features, as well as Bluetooth® and music streaming. What's more, turn signals and wiper blades are controlled from the steering wheel, meaning drivers never have to sacrifice direct control to adapt to the world around them. The interior becomes the exterior in just seconds with the power-folding hard-top, allowing those on board to throw headroom to the wind as and whenever they desire. An updated instrument cluster is the proverbial cherry on top of the colored stitching and contrasting colors of the dashboard.

The 812 GTS's 6.5L V12 can produce 789 horsepower and 530 lb.-ft. of torque. Yes, you read that right. This extreme amount of engine power is carefully mated to a 7-speed dual-clutch transmission. All that power is kept in check by an advanced traction control system with slip angle control and carbon-ceramic brakes that can stop the 812 GTS just as fast as it starts.
Interested? Get to know the 812 GTS better by taking one for a test drive at Ferrari of Central Florida. You may also consider one of our other new available Ferraris or other certified pre-owned luxury vehicles all backed by competitive financing and leasing. Your dream car becomes reality at Ferrari of Central Florida.