New Ferrari F8 Tributo For Sale in Orlando, FL

The Ferrari F8 isn't just a mid-rear-engined supercar. It's a unique homage to the most powerful V8 in Ferrari's history. Read on to learn exactly what makes the F8 stand proudly at the top of its class.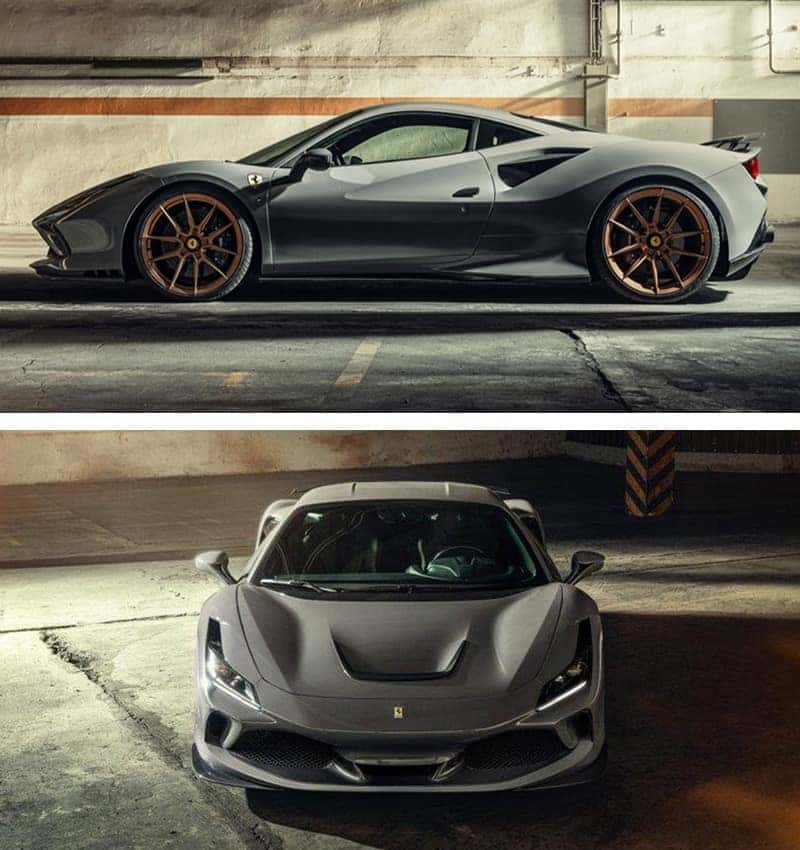 From back to front, special attention is given to every aspect of this supercar's exterior design. The F8's front features an S-Duct that highlights the new aerodynamic modifications made to the chassis, such as the horizontal LED highlights. The scalloped side aerodynamic intakes are integrated into the shape of the bumper and come equipped with two side splitters which further enhance performance. Muscular, molded wheel arches protect the F8's tires without negatively impacting the overall aesthetic vision. The sculpted back continues the F8's trend of smooth, bold, muscular lines that ensure an appealing, attractive look from every angle.
Step inside the Ferrari F8 and you'll continue to marvel at the craftsmanship. Incorporated into the classic instrument cluster is an intuitive infotainment system, allowing easy access to additional control over your F8. The interior's finely stitched leathers accent dividing lines of carbon fibre inlaid to give the F8 a sense of aesthetic agility. Round air vents are prominently set in the dashboard, promoting the supercar's intensity while also always providing driver and passenger proper airflow. The cockpit-style interior and ergonomic seats are an unmistakable reminder that you're sitting in a true race car that's ready to take on any challenge.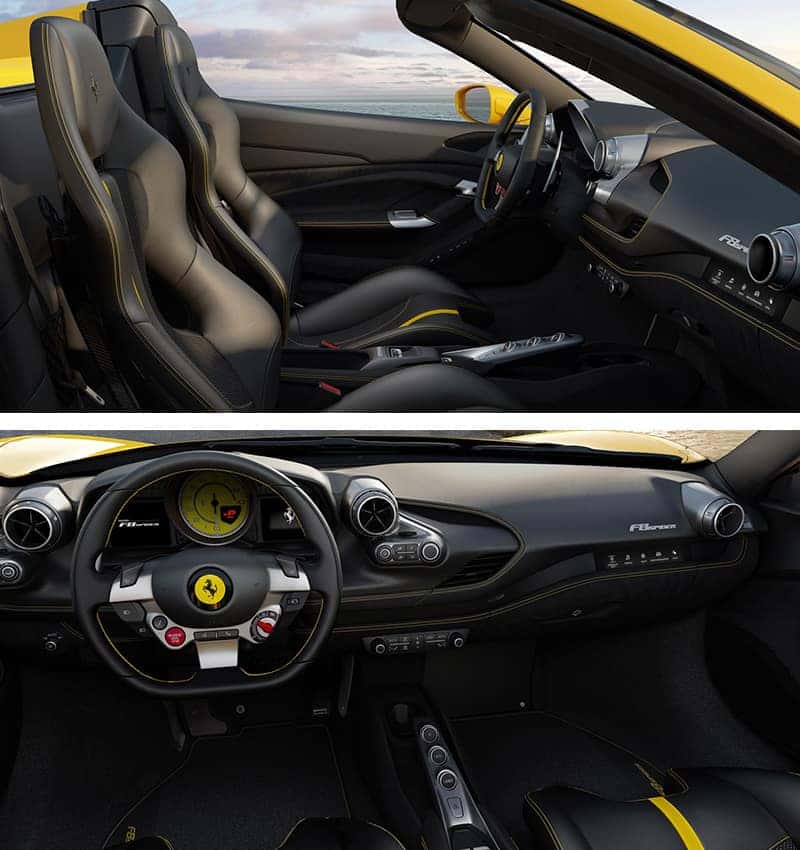 ---

The moment you put your foot to the pedal you'll experience the sheer power and masterful craftsmanship that is the hallmark of the F8. This supercar reaches a blistering maximum speed of 211-mph and is capable of launching from 0-62-mph in 2.8 seconds.
Ferrari of Central Florida is the dealership that offers more. More service, more specials, more options. Finance your Ferrari F8 today and learn why the prancing pony is the world's best.