New Ferrari Portofino M For Sale in Orlando, FL

The beautiful Ferrari Portofino M reigns supreme in performance, luxury, and comfort. Read on to learn exactly why this car continues to stand at the top of its class.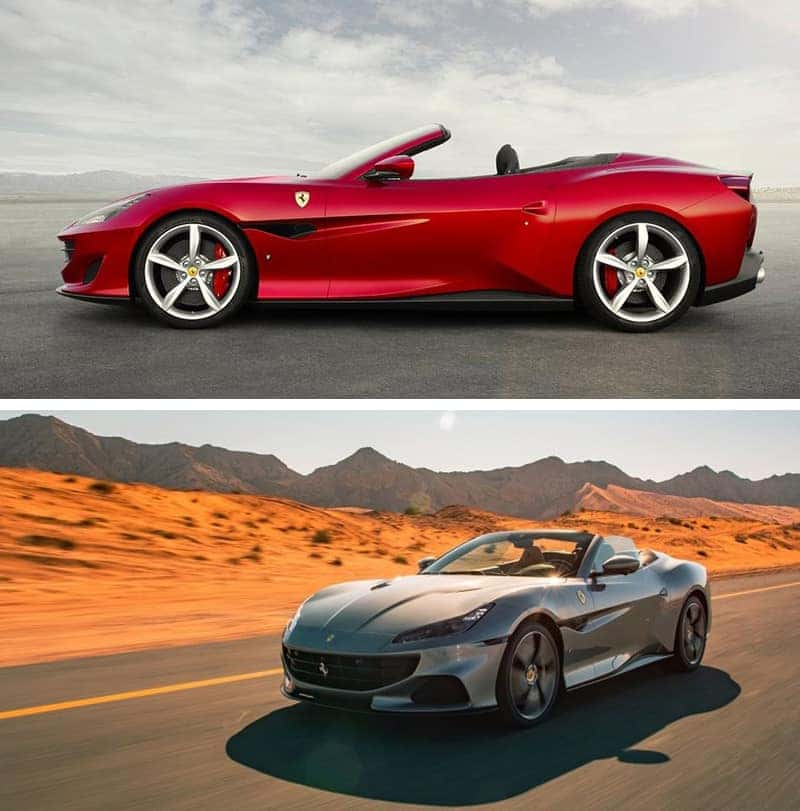 The Ferrari Portofino M combines a wide variety of elegant exterior features that exude style and luxury. The smooth and sculpted chassis is not only aesthetically stunning, but carefully designed to maximize efficiency and performance. Contrasting light and shadow play lend the Portofino M's tire composition even more visual appeal. To blend functionality with its new, bolder look, the front radiator grille has been shaped with a contoured nose that houses innovative air intakes to reduce drag. Open the retractable hard top in as little as 14 seconds to enjoy the nice weather while you're cruising through the countryside or your favorite city streets.
Stepping into the Ferrari Portofino M will redefine the way you drive. Showcasing Ferrari's love of hands-on physicality, the Portofino M offers physical push buttons integrated into a distinctively sleek, comfortable interior. Available at the flip of a switch, the Portofino M driving mode can be modulated to wet, comfort, sport, race, or an ESC-Off setting. An additional 10.3-inch center-mounted touch screen infotainment system is available to driver and passenger, as well as 18-way electrically adjustable seats. With comfort in mind, the Portofino M's wind deflector redirects airflow to reduce aerodynamic noise when the top is down.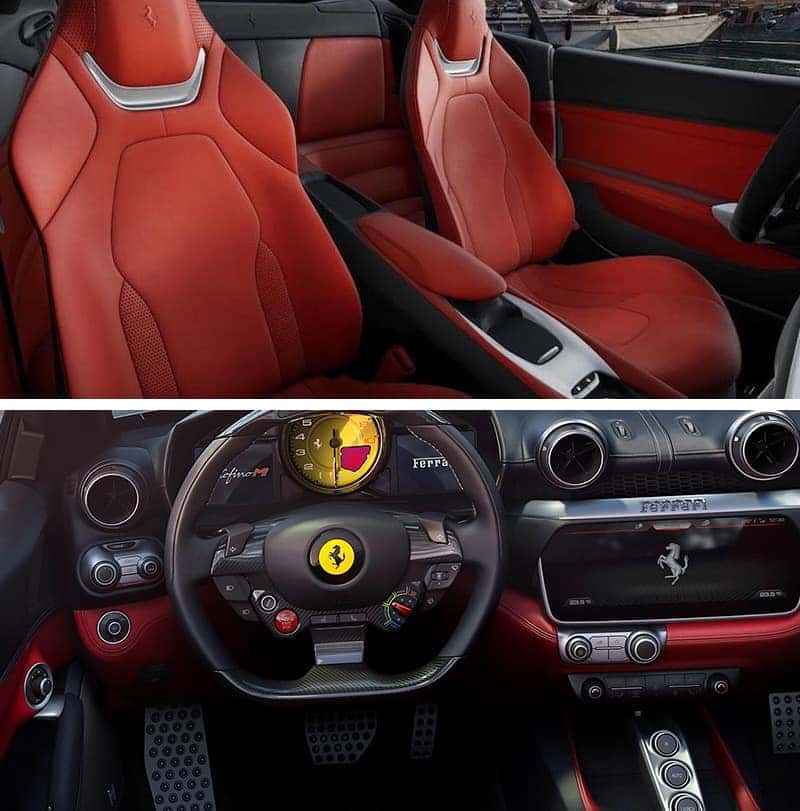 ---

Ferrari never cuts corners in the performance department. Under the Portofino M's hood sits a V8 engine capable of producing a maximum power output of 441kW at 7,500 RPM and a maximum torque of 760 Nm from 3,000 to 5,250 RPM. But speed and power are not the only considerations given to this redesign—the Portofino M's improved braking and eight-speed dual-clutch gearbox allow for far more comfortable low speed driving in stop and go environments.
Stop by Ferrari of Central Florida today for a test drive to see and feel for yourself how superb the modified Portofino M truly is. Our full-service finance center is happy to help you achieve the best possible loan rates on your new purchase, and our highly trained service staff of Ferrari technicians will ensure your vehicle runs beautifully today and for years to come.