New Ferrari 296 GTB For Sale in Orlando, FL

With a brand-new V6 engine coupled to a plug-in electric motor, eye-catching neoclassicist styling, and an all-digital interior designed to meet the driver's every need, the new Ferrari 296 GTB represents the peak of modern-day sports cars. Learn more about this sensational new Ferrari below.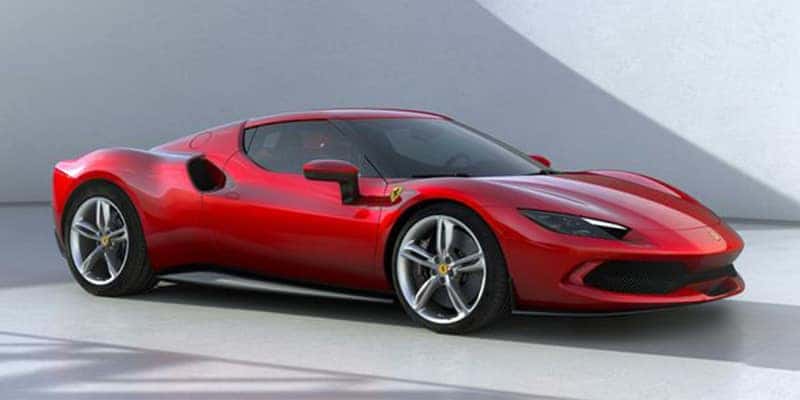 The 296 GTB's curvaceous figure effortlessly draws attention. Streamlined, yet refined, this new Ferrari design evokes the aesthetics of Ferrari's classics, specifically the beautiful and exceedingly rare 1963 250 LM. It's not just for show, either — the 296 GTB generates the downforce needed to keep it glued to the road even under duress, particularly through its active rear wing. The compact design ensures it can capably navigate tight spaces. The beautiful exterior is completed by slim, angular headlights and taillights which further complement the 296 GTB's shapely frame.
The 296 GTB's jaw-dropping design is, of course, complemented by the extreme performance required of every proper Ferrari. Sitting behind the seats is a 3.0L 120° twin-turbo V6 engine, and when coupled with its 123 kW electric motor, the 296 GTB musters a blistering 818 hp, a truly mind-blowing statistic for a vehicle of this size. This immense power, enough to propel the 296 GTB from 0-60 mph in only 2.9 seconds, is effectively reigned in by a fully reimagined brake-by-wire system with a new ABS control module. This new system makes both stopping and slowing down to navigate tight corners at speed easier than ever in the new 296 GTB. It also allows the performance tires and meticulously sculpted aerodynamics alike to work at full capacity.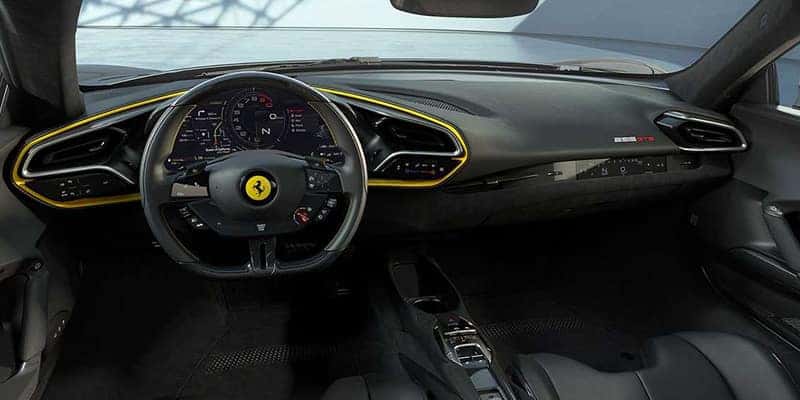 ---

Much like the rest of the sculpted machine, the 296 GTB's interior is painstakingly designed to ensure complete driving satisfaction. Adopted from the high-tech interior of the SF90 Stradale and refined for use in this new model, the all-digital dash gives drivers access to all the information they need while on the road. Additionally, the passenger side includes a miniature dash, allowing your fellow travelers to immerse themselves in the driving experience as well. These features are all housed within a carefully crafted interior carefully crafted to wed comfort and attractiveness, resulting in a distinctly Ferrari look for the whole car.
If you're interested in experiencing the Ferrari 296 GTB in person for yourself, visit Ferrari of Central Florida, where we'll put forth every effort to ensure your complete satisfaction.